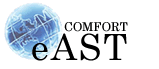 Customer Reviews
Write a review
Apartment Bucarest Mall
Posted by
Joakim
(Israel) on 4/4/2008
I am in apartment near Bucarest Mall right now. First, notes about the apartment, it's very well laid out, facing the main street, and I can't hear a sound from the road below, the bathroom looks like it was installed yesterday. Also recommended the mall very nearby - 20m walk! - where you can see or meet beautiful girls, is incredible! really! I've never seen so many ...Now the bad things :) the entrence is horrible and the elevator too ...the coffee maker is a piece of junk... Everything else is OK. Best Regards, Joakim Z.
No comments
Posted by
Mathew F.
(U.S.) on 3/26/2008
The villa in Bran was perfect for us and the surroundings as well...no comments. We had a lot of fun there and all in all our 'honey week' was a great experience. One more thing...my wife was more than delighted with the flowers in the room (special offer, special event,isn't it?).What a surprise! Thank you for that. Sincerely,Mathew & Anne.
Hi, Good Afternoon EastComfort
Posted by
Chris
(UK) on 3/10/2008
Thank you for the accommodation you provided and the high level of service from your staff. The apartment was ideal for our needs and was excellent. Many Thanks, I will return in July (after England win the World Cup). Chris G.
Very acceptable Apartment in given area
Posted by
Brian G.
(Israel) on 2/12/2008
It was my second visit to Bucharest, a city that is by no means perfect but full of character and atmosphere. First time I stayed in the Marriott which was very expensive and nothing special. For me Eastcommfort is very cheap, they have lovely staff and was a good solution for me. One word of advice though, walk carefully in the streets particularly in winter.
Thank you...
Posted by
Nick
(UK) on 2/10/2008
Dear Daniela I would just like to say a big 'thank you' for the great studio apartment you arranged for me. Even though I changed the booking and you were very busy you kindly sorted it all out. The plane was two hours late arriving and Bogdan was there waiting patiently at 2.30a.m. He was very pleasant and greeted me so nicely taking me to the studio. The apartment was in a super location and was bigger than I expected. I had four superb days - the air conditioning was fine, the who thing was faultless. Then Andrei came to take me to the airport - I didn't want to leave. He was very good at getting me to the airport on time, by all the back roads. You have a great team! I'll be coming again in about a month so I will of course be booking another stay with you. Thanks again and look forward to the next time Best wishes Nick